The seminar presented the novelties of the 2020 season.
11/07/2019 at the training center Cooper&Hunter in Vienna, another workshop was held for leading engineers of European dealers from several countries: such as Albania, Denmark, Hungary, Serbia, Croatia. The seminar presented the novelties of the 2020 season.
Most of those who was present has experience in calculating, installing, commissioning VRF systems, heat pumps air-to-air and air-to-water C&H, so most of the time the group worked on deepening their ideas about the capabilities and features of different types of equipment.
Engineers studied and fixed in practice different ways of adjusting parameters, the possibilities of the service menu of the controllers and the hidden functions of the equipment. They familiarized themselves with the new software for calculating the VRF systems, for remote monitoring and parameter verification, creating reports on the results of diagnostics, creating requests for spare parts and methods for prompt communication with C&H service departments.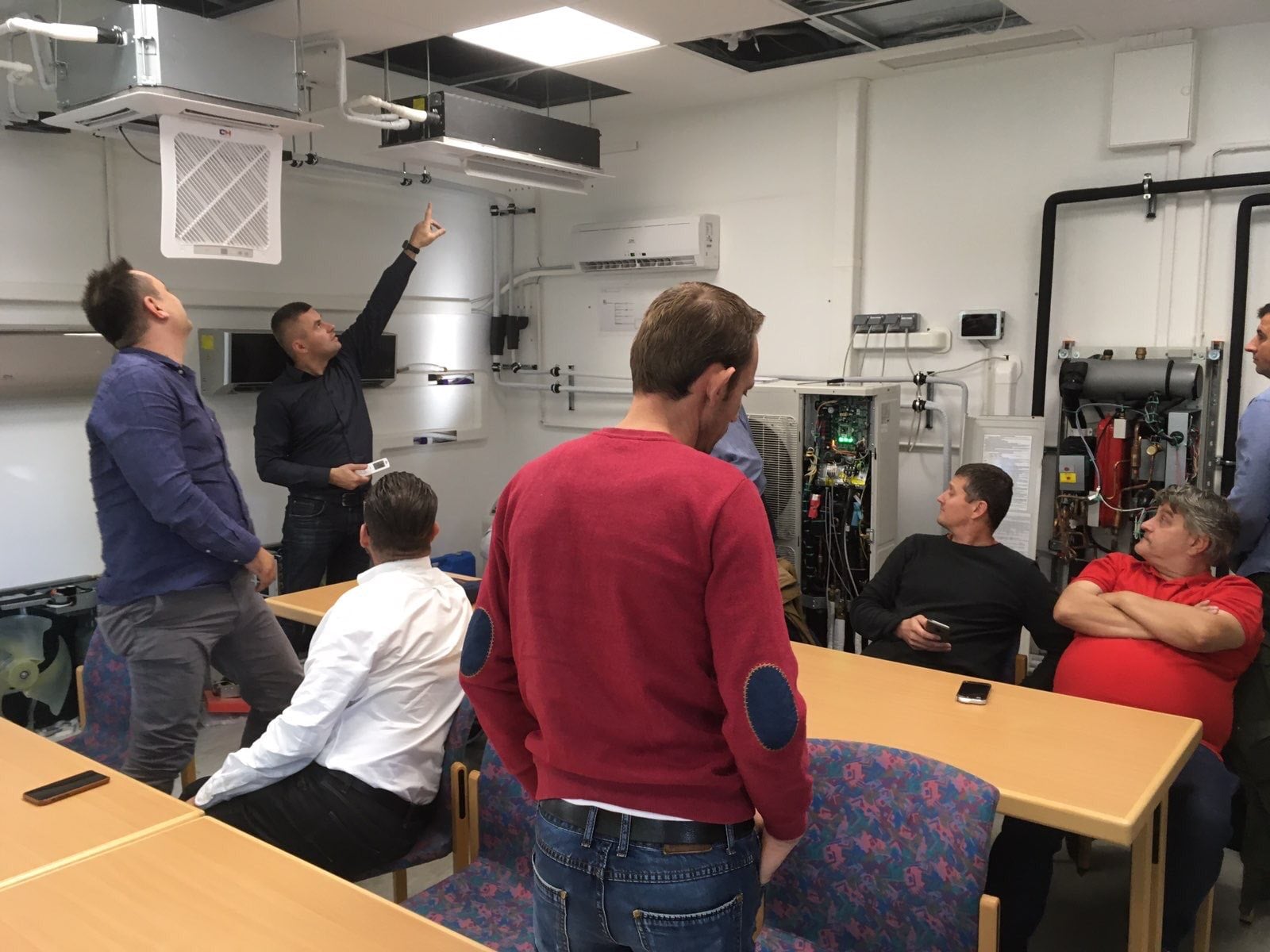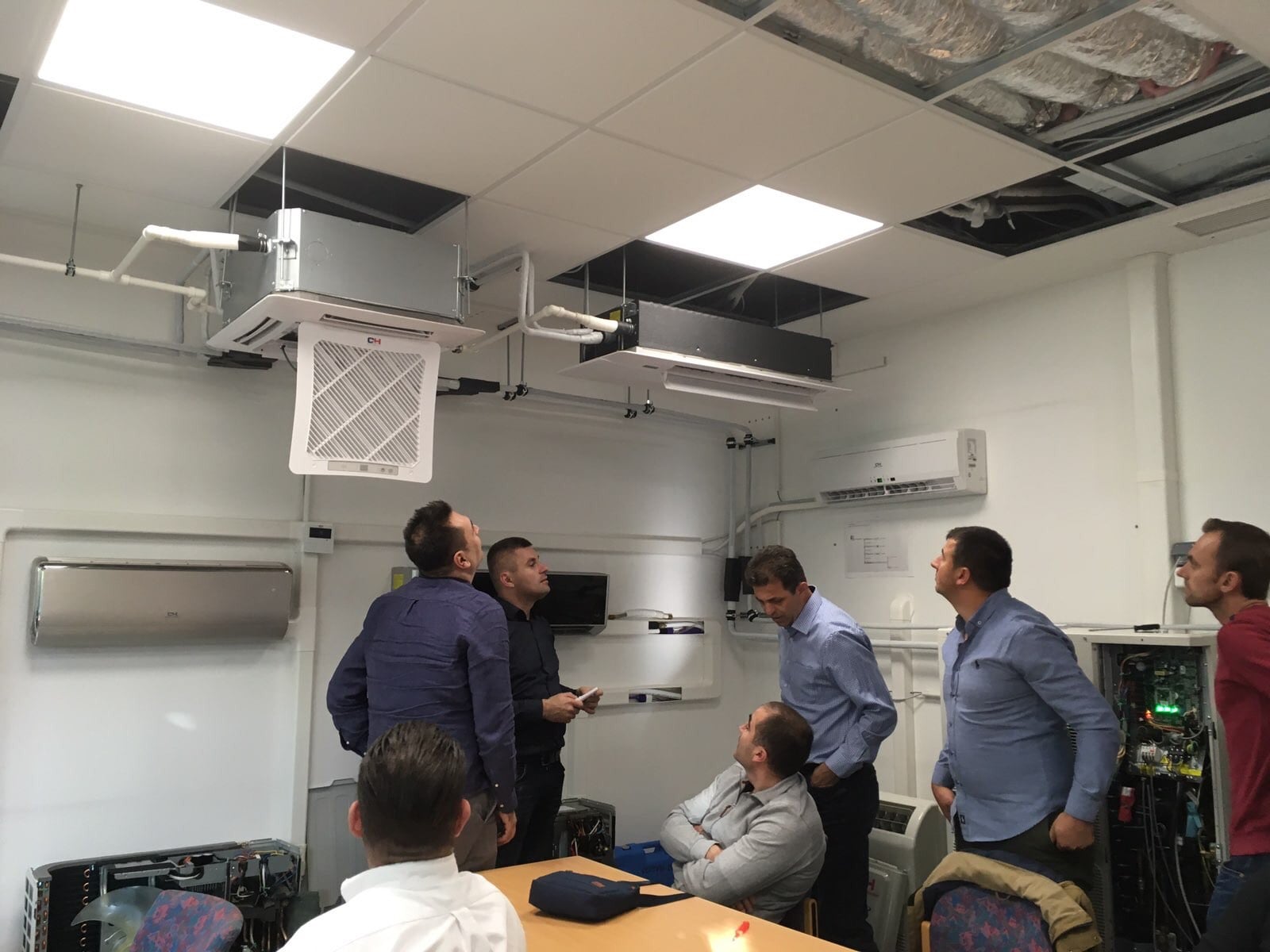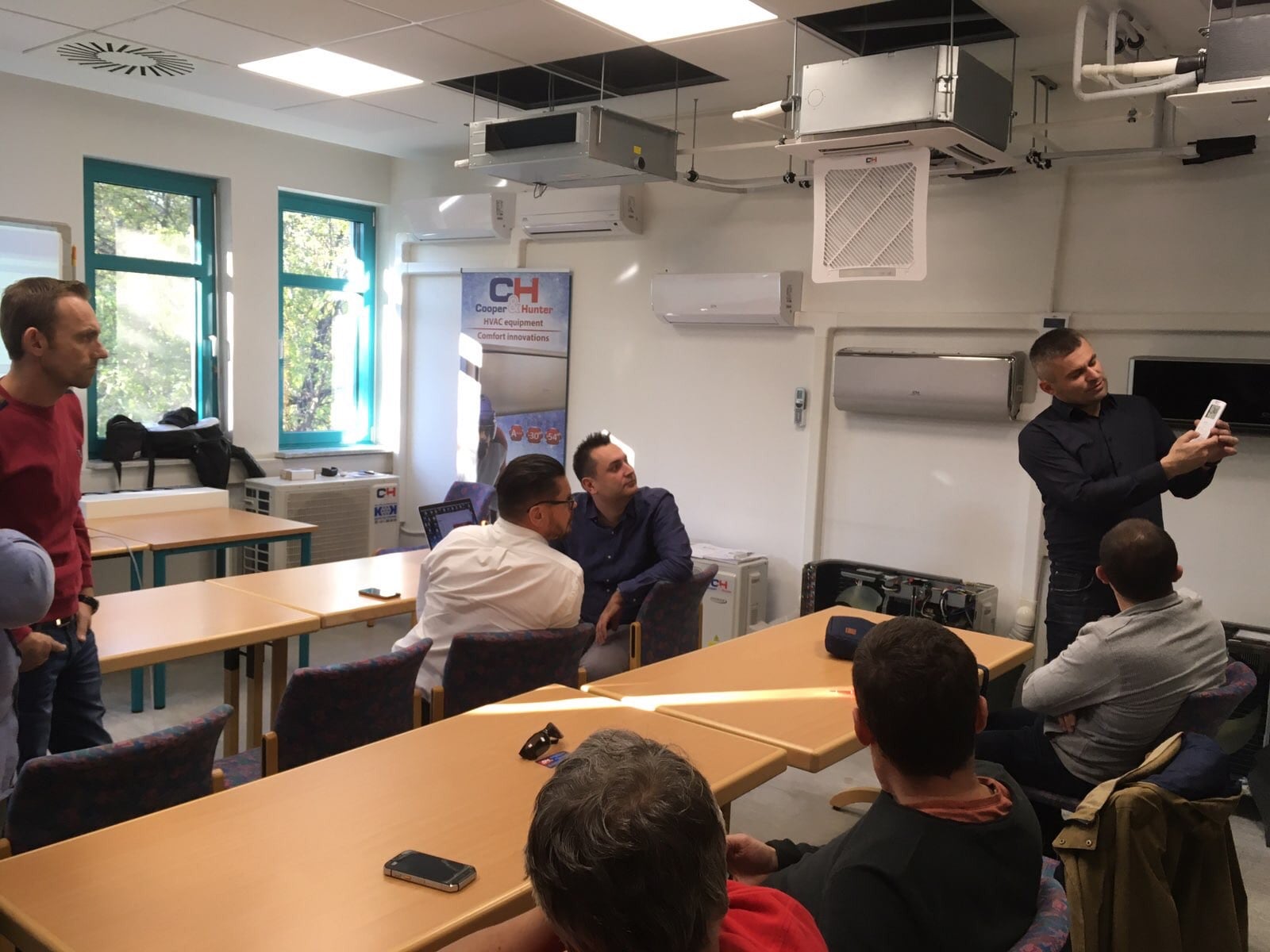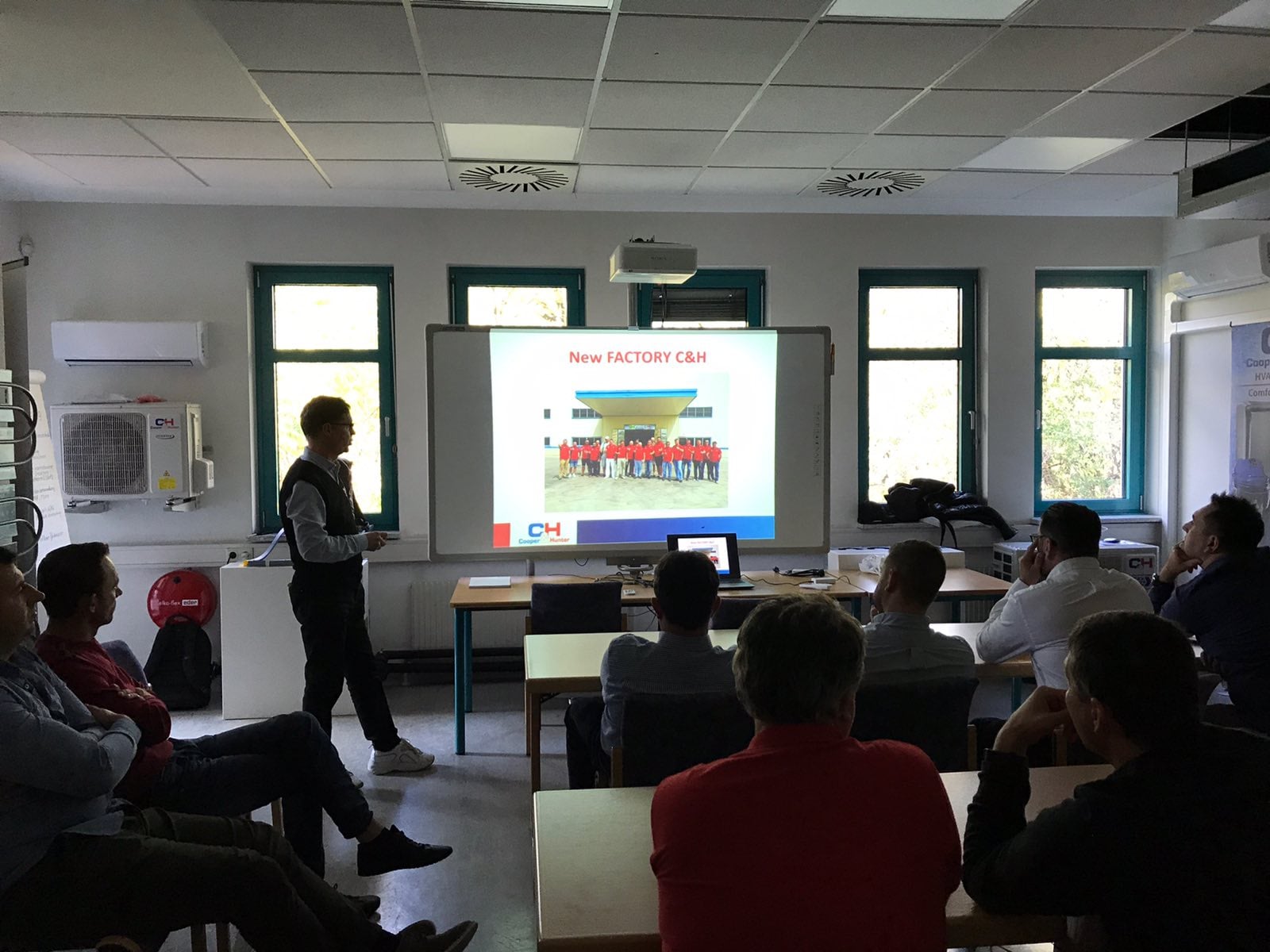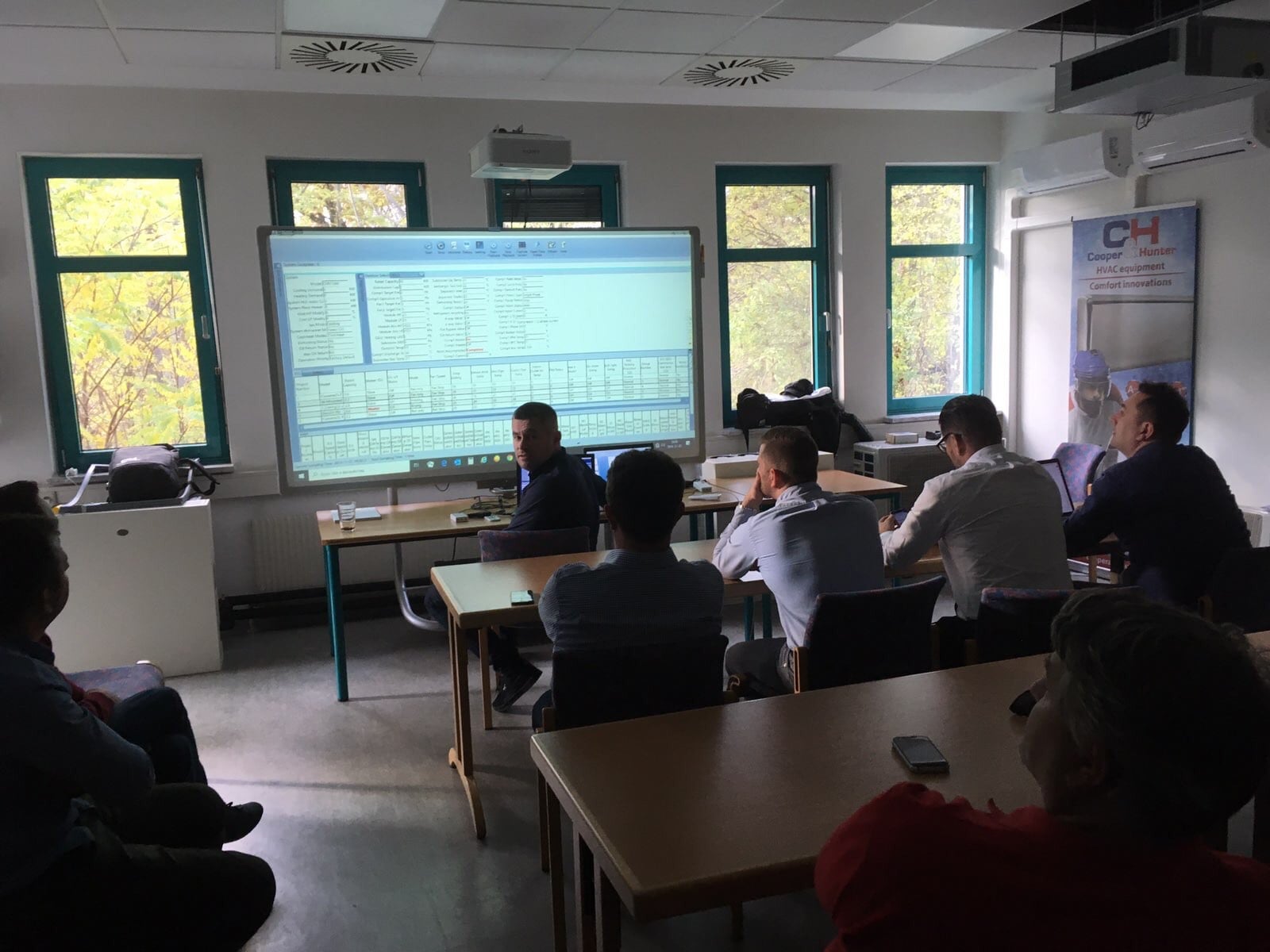 A lot of technical issues were voiced by the training participants. These questions are the result of the extensive practice of partners. Representatives of the Cooper&Hunter Industrial Equipment Department Roman Kryuchkovenko and Alexey Ivanov, leading experts with more than 10 years of practical experience, answered questions of engineers in detail.
Training center Cooper&Hunter in Vienna
Following the seminar, there is confidence that consumers and users of C&H equipment will receive even more qualified and competent engineering and services from Official Dealers of C&H.